Leadership Spotlight: Annie Grace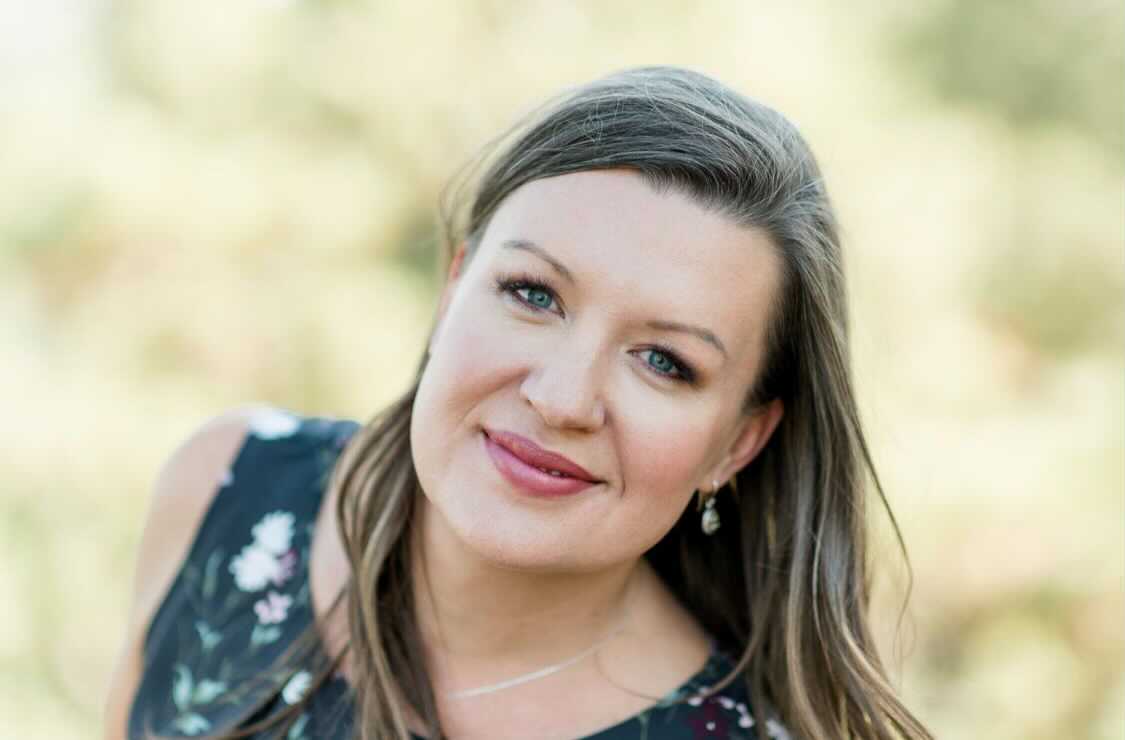 Sober living doesn't have to mean enduring an internal struggle to stay sober every day. With the right mindset and powerful sober coaching, you can overcome the desire to drink, and create a brand new life full of opportunities.
Once we let go of shame and blame, readjust our mindset, and take a positive approach to leading sober, we can begin to understand that the journey can be far less painful than we might think. In this week's Leadership Spotlight, we shine a deserving light on Annie Grace – an inspirational leader, founder of This Naked Mind Institute, and author of best-selling books This Naked Mind: Control Alcohol, Find Freedom, Discover Happiness & Change Your Life and The Alcohol Experiment: A 30-day, Alcohol-Free Challenge to Interrupt Your Habits and Help You Take Control.
Having made the transition from heavy daily drinking to comfortable sobriety, Annie Grace is a powerful example of what can be achieved when you grab your life by the horns and commit to making a transformational change.
Growing up in a single-room log cabin just outside of Aspen, Colorado, it was only after she had completed her Master of Science in Marketing, and entered the corporate arena that Annie began her relationship with alcohol. Having moved from Colorado to New York City, Annie recalls a colleague explaining that her attendance at happy hours were essential if she wanted to be kept in on the best business deals and remain in-the-know. It was here that Annie started to cultivate rituals around drinking, developing routines to avoid getting drunk among her business colleagues at regular happy hours.
However, it was only when she took a 9-month break from alcohol during her first pregnancy that feelings of deprivation began to creep in and, after her pregnancy, Annie was back to drinking alcohol with a vengeance. Suffering from post-partum depression after the birth of her second son, Annie's drinking only worsened. Her anti-depressants worked to heighten her tolerance which resulted in her escalating her now daily drinking in an attempt to feel the effects of the alcohol.
At this point in her career, Annie was the youngest vice president in a multinational company at only 26 years old, and it was here that her alcohol addiction peaked. By 35, Annie was overseeing marketing in almost 30 countries across the globe and drinking throughout the day at business breakfasts, lunches, and dinner was her new normal.
Living between Colorado and London, Annie was actively trying to limit her alcohol consumption but despite her "only two glasses" and "no drinking before the weekend" rules, she was drinking two bottles of wine a night. Perhaps the worst moment for Annie came when she realized that she was losing trust in herself – she had become exhausted by her own excuses – and she began to question how her relationship with alcohol had changed so drastically. When did she lose control of something she thought she was in control of?
It was here that Annie felt a sudden and powerful awareness – she needed change. But she could not envision a life were she constantly suffered to stay alcohol free and had to endure stigmatization and shame. She had to be intentional about creating new habits and behaviours which would allow her to live a life of true freedom from alcohol.
A year's worth of research and working on her conscious and subconscious desires resulted in Annie overcoming alcohol addiction with a transformational mind shift that saw her desire to drink fade away. After going out on a limb and sharing access to the research that she had done on the internet, the PDF she uploaded received over 20,000 downloads in two weeks. People from around the world began reaching out to her to explain that this was the only thing that helped them overcome their alcohol addiction. This led to Annie's decision to take her research and self-publish This Naked Mind. The book was quickly published on Amazon, and not long after, Annie was approached by a Psychiatrist in the UK who wanted to use This Naked Mind methodology in his practice. This would be the beginning of what would, a few years later, become This Naked Mind Institute – established to teach coaches, therapists, councillors, and healthcare professionals This Naked Mind methodology to overcoming alcohol addiction.
Annie soon realized that not everyone wanted to stop drinking alcohol completely, which gave rise to The Alcohol experiment – a free online community that supports individuals in taking a 30-day break from alcohol to interrupt their drinking patterns and explore their relationship with alcohol. Shortly after this, Avery at Penguin Random House become the official publisher of This Naked Mind and within 4 months, Annie was appearing on Good Morning America which ignited a nation-wide demand for what she had to offer. Penguin Random House then went on to publish Annie's second book The Alcohol Experiment, seeing thousands of people signing up to join the community.
Today, over 400,000 people have gone through The Alcohol Experiment, and Annie has successfully launched THE PATH membership platform where individuals can work through and reinvent their relationship with alcohol. A passionate wonderluster, dedicated mom of three, and successful entrepreneur, Annie has left her corporate career to offer online alcohol free coaching through an array of programs that are geared towards taking a positive, painless approach to living alcohol free.
Carving out a career as a business professional often comes with the pressure of keeping up with social expectations that promote drinking alcohol. For Annie Grace, it was no different; and it's easy for those in leadership roles to imagine how a few drinks after work could quickly become excessive drinking. However, to be an effective leader, both personally and professionally, you require the courage to take a step back, examine your behavior and take the necessary steps to gain clarity and create positive change for yourself and those you lead.
If you're a business leader who can relate to Annie's journey navigating alcohol in the workplace, Lead Sober's executive coaching can show you how to make successful and sustainable changes that will benefit your personal life, career, and overall wellbeing.
Are you ready to become the empowered sober leader you are meant to be? Get in touch with us at Lead Sober for confidential sober coaching that's tailored to seeing executives achieve lifelong success and satisfaction at home and in the workplace.