Leadership Spotlight: Hilary Phelps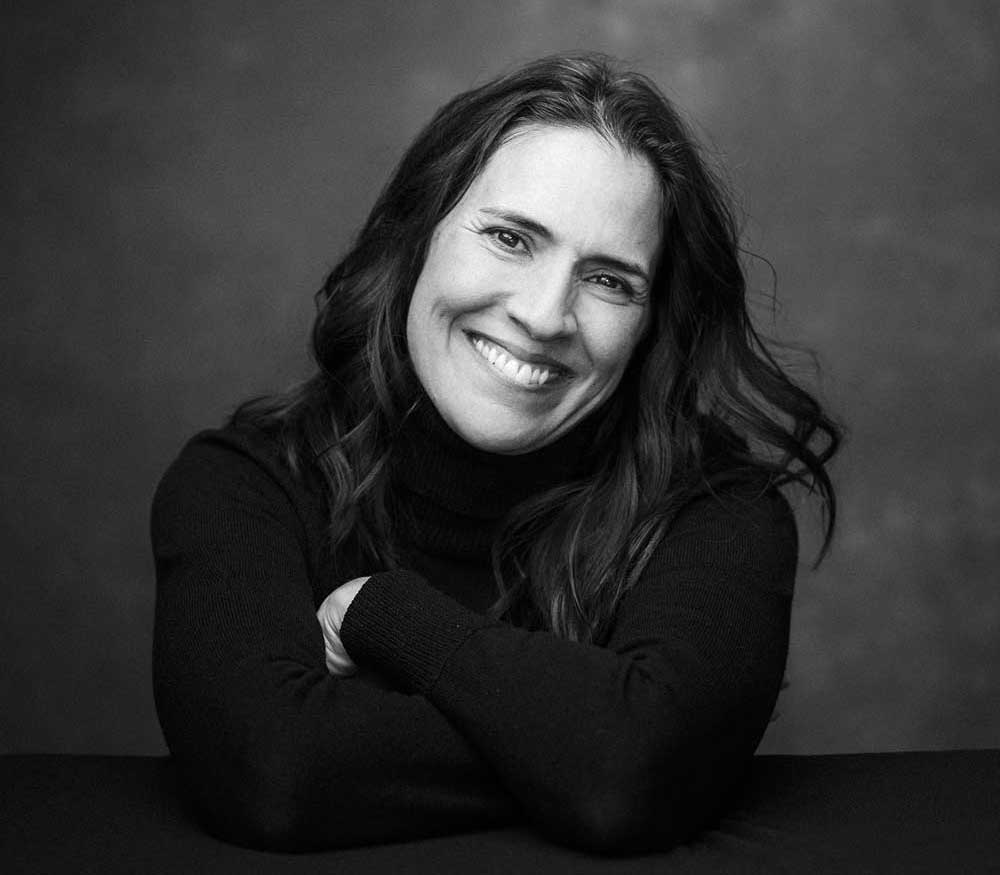 Alcohol addiction can often feel like a dark secret you have to hide from the world.
However, suffering in silence is not the only option. Looking to the right sober leaders for guidance and embracing an open, honest approach to sobriety can provide a path forward and help set an example for others who are facing similar challenges.
Allowing your true self to be seen and sharing your journey with others can seem daunting, but the sooner you're able to face your reality and let go of the fear of judgment, you take one more step towards living authentically as a sober leader. That's why we've decided to focus this week's Leadership Spotlight on Hilary Phelps, a proud sober leader who is living proof that recovery from alcohol addiction is possible and that life can be lived to the fullest even when faced with seeming insurmountable challenges.
As a revered speaker, successful entrepreneur, and steadfast advocate for sober living, Hilary is determined to show the world that it's entirely possible to achieve a successful career and lead a healthy, fulfilling lifestyle without leaning on alcohol as a coping mechanism.
Hilary's relationship with alcohol began at 14. A promising competitive swimmer, she was on the path to becoming a professional athlete when she took her first sip of alcohol. 15 years of loneliness, hopelessness, and trying to outrun her addiction followed. Throughout the 15 years that Hillary struggled with alcoholism, she did everything in her power to appear as though she had it all together. A 4-year scholarship at the University of Richmond saw her achieve a Sociology and Criminal Science degree, and she quickly entered the public relations, marketing, and events management arena where she built a successful career.
Her younger brother, Michael Phelps, a renowned Olympic swimming champion, was always a source of inspiration and motivation to Hilary who, on the surface, appeared to be leading a life of success.
Despite her personal and professional successes, Hilary's battle with alcoholism raged on in the background. Realizing that she was in a downward spiral, Hilary decided to take action when she was 29. She voluntarily booked herself into a treatment center and began her journey to sober living.
With a new lease on life, Hilary went on to become a bold sober leader, establishing Hilary Phelps Creative in 2010 where she has since done on-camera work during the 2012 London Olympics, covered New York Fashion Week for a range of publications, championed a nationwide PSA Campaign for healthy eating, and been an on-air commentator for several global networks including ABC, CBS, ESPN, E! News, FOX, Hearst Media, and NBC.
Through this media company, she specialized in brand narratives, messaging, traditional and new media marketing and subsequently launched a blog, Genuine Joy. This outlet quickly became the perfect platform for Hilary to dive into her passion for branding, creativity, and exploration of the digital realm. However, it was only until she appeared on Rogue Media Network's podcast, The Payoff with Pete, that she finally decided to let the world know about her personal journey to sobriety and her celebration of 15 years of sober living in 2022.
Hilary speaks about the reason why she decided to share her journey openly in an Instagram post:
"Many people reading this will have no idea. It's something I've kept hidden for fear of not being liked or accepted by my peers. I was always worried that people would judge me, but I recently realized those are not my people. My person is the one person that sees or hears this and asks for help."
She also speaks about her brother, Michael being a driving force behind her finally being able to speak out about her journey so that she can use her voice and her story to inspire and help others. Her father's passing in the same year she came out with her story was a challenging moment for Hilary and she found herself contemplating her ability to stay sober. It was the techniques and strategies she learned by attending 12-step meetings and over a decade of healthy habits and rituals, that enabled her to take a step back, acknowledge the moment for what it was, and understand that she could combat this challenge with mental fortitude.
Today, living in Arlington, Virginia with her son, Alexander, Hilary is an unstoppable force determined to help anyone looking for a path out of addiction. She is a sought-after speaker on women empowerment, holistic wellness, and achieving sobriety, and successful PR strategist in the fields of sports and nutrition, wellness, hospitality, social impact, and corporate social responsibility. In June, Hilary will add holistic coaching to her resume and in 2024, will launch retreats for women who are looking to find their voice and live in their purpose.
Living with alcoholism can lead you to a place of pain, loneliness, and confusion. The perceived stigma around alcohol addiction can be oppressive and disheartening. But Hilary Phelps is a perfect example of someone who has taken her journey to sobriety and turned it into an inspirational message for those struggling with alcohol abuse. It was only when she took a brave step towards living authentically and acknowledged her experience that she was able to find true joy and peace as a sober leader.
If you, like Hilary, feel the pressure of judgement and exclusion, never forget that there is power in owning your story and allowing yourself to be vulnerable in order to find strength and peace. It is when we acknowledge our struggles and seek professional guidance, that we can focus on the future and lead our businesses and families with confidence and courage.
Lead Sober's executive coaching services are designed for ambitious and driven individuals who are looking to find clarity, purpose and joy in their lives as sober leaders.
If you're ready to embrace a new version of yourself and gain the essential tools necessary to lead a meaningful life that inspires others to reach their full potential, get in touch with us for confidential sober coaching that's geared for lasting, positive change.