Leadership Spotlight: Ben Azadi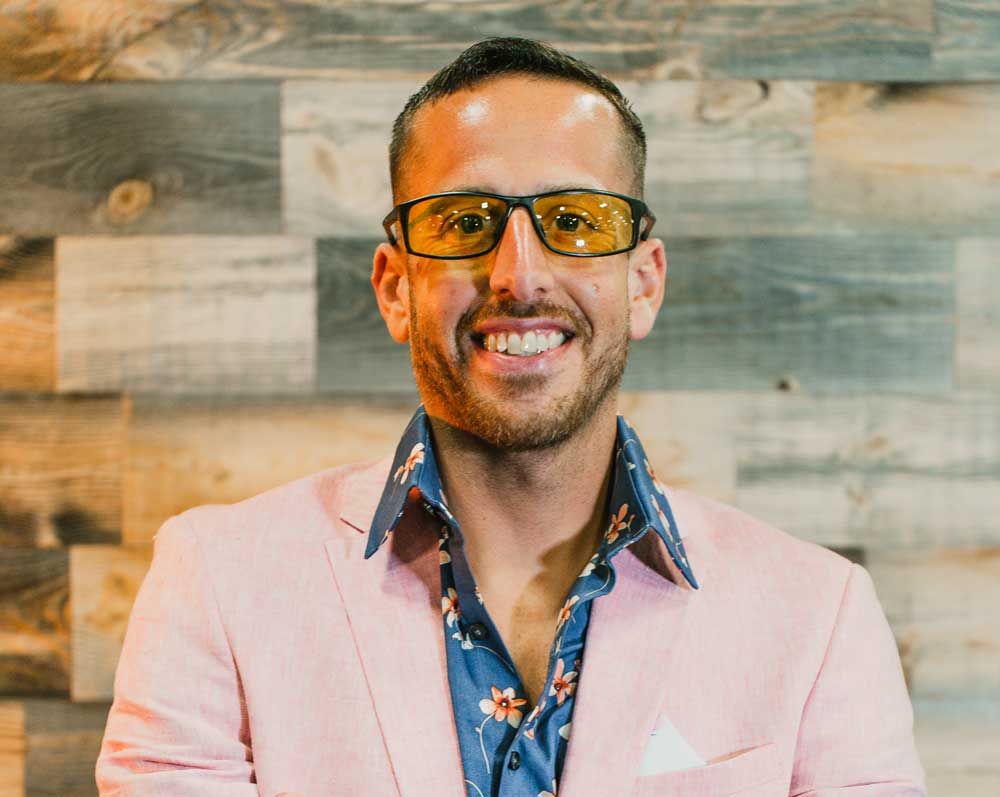 Sober Living is about taking bold steps to improve your life, focusing on prioritizing your wellbeing and happiness, and holding yourself accountable for your choices.
But going further to become a sober leader involves not just looking out for yourself, but also being an inspiration for others, lifting them up, and helping them thrive as you build an empowered community of positive change-makers. In this week's Leadership Spotlight, we shine a light on Ben Azadi – a sober leader, best-selling author, certified Functional Diagnostic Nutritionist, and a world-renowned health expert who is on a passionate mission to help 1 billion people live healthier and reach their highest potential.
By 24, Ben Azadi recalls hitting rock bottom. Having struggled with obesity throughout his childhood, Ben had been bullied at school and quickly became addicted to video games, unhealthy food, and finally, drugs. By his early 20s he found himself feeling overwhelmed and hopeless, contemplating suicide. It was at this fortuitous point that Ben found salvation in the power of books. He started reading voraciously, filling his mind with messages of hope and possibility, and empowering himself to take hold of his life and make the changes he needed to turn things around.
Within nine months, Ben had lost 80 pounds of fat, and he's never looked back since. Embracing sobriety alongside a healthy diet and regular fitness routine, Ben slowly but surely regained control of his life, discovering a newfound sense of purpose and acquiring a bold mission along the way.
Today, Ben is a leading voice in the health and wellness world, helping others to heal their bodies and minds with expert advice and in-depth guidance on a range of nutritional and lifestyle-related topics. As the go-to source for intermittent fasting and the ketogenic diet , Ben has become a sought-after authority on optimizing human health, and his best-selling books, Keto Flex, The Perfect Health Booklet, The Intermittent Fasting Cheat Sheet, and The Power of Sleep have all ranked #1, helping people from across the world achieve their health goals.
Ben's personal health transformation has also translated into a global community of people who are living healthier, more empowered lives. As the founder of The Keto Kamp Academy, Ben provides support and resources for people who are interested in ancient healing strategies including fasting and the ketogenic lifestyle. The Academy is represented in 111 countries, and Ben has been featured as a keynote speaker and sober leader all over the globe. To date, The Keto Kamp Academy has helped thousands of people transform their lives and Ben has dedicated himself to getting that number to 1 billion as he continues to speak, write, and guide others on their own unique wellness journeys.
In addition to his work with The Keto Kamp Academy, Ben is the host of a top 15 podcast, The Keto Kamp Podcast, where he shares the latest health tips and tricks with listeners. With over 1.5 million downloads and rave reviews, Ben's podcast provides valuable information on a range of up-to-the-minute topics from sober living and optimal nutrition to autoimmune disease and gut health.
Ben has also garnered a substantial social media following with over 160k subscribers and 9.5 million downloads on his YouTube Channel, where he releases five new educational videos per week. With over 280k followers and 46 million views on Tik Tok, Ben Azadi embodies everything that leading sober stands for and is a shining example of what is possible when you make a decision to take control of your life.
If you are looking to achieve a wellness transformation or are simply looking for small ways to improve your health, Ben Azadi is a powerful voice in the wellness world that you won't want to miss. To learn more about Ben and his work, be sure to check out his website and follow him on social media.
Ben's story is one of hope and possibility, and it is a reminder that no matter where you are in your life, it is never too late to make a change. If Ben's story has inspired you to make positive changes in your own life, and you want to find out about how to become a sober leader for yourself and your community, Lead Sober is here to equip you with the leadership skills required to live a life of purpose and meaning and build a thriving professional and personal life that you can be proud of.
Visit our website today for more information on confidential executive coaching.